The LiveForms ImageSilo/Papervision connector will no longer be available as of the v10.0.0 release expected in September 2020. Please see the v10.0 Planning Page for additional details.
The current v9.2 Cloud-only release displays a warning message on the Document Action: ImageSilo/Papervision option to alert customers who may be impacted.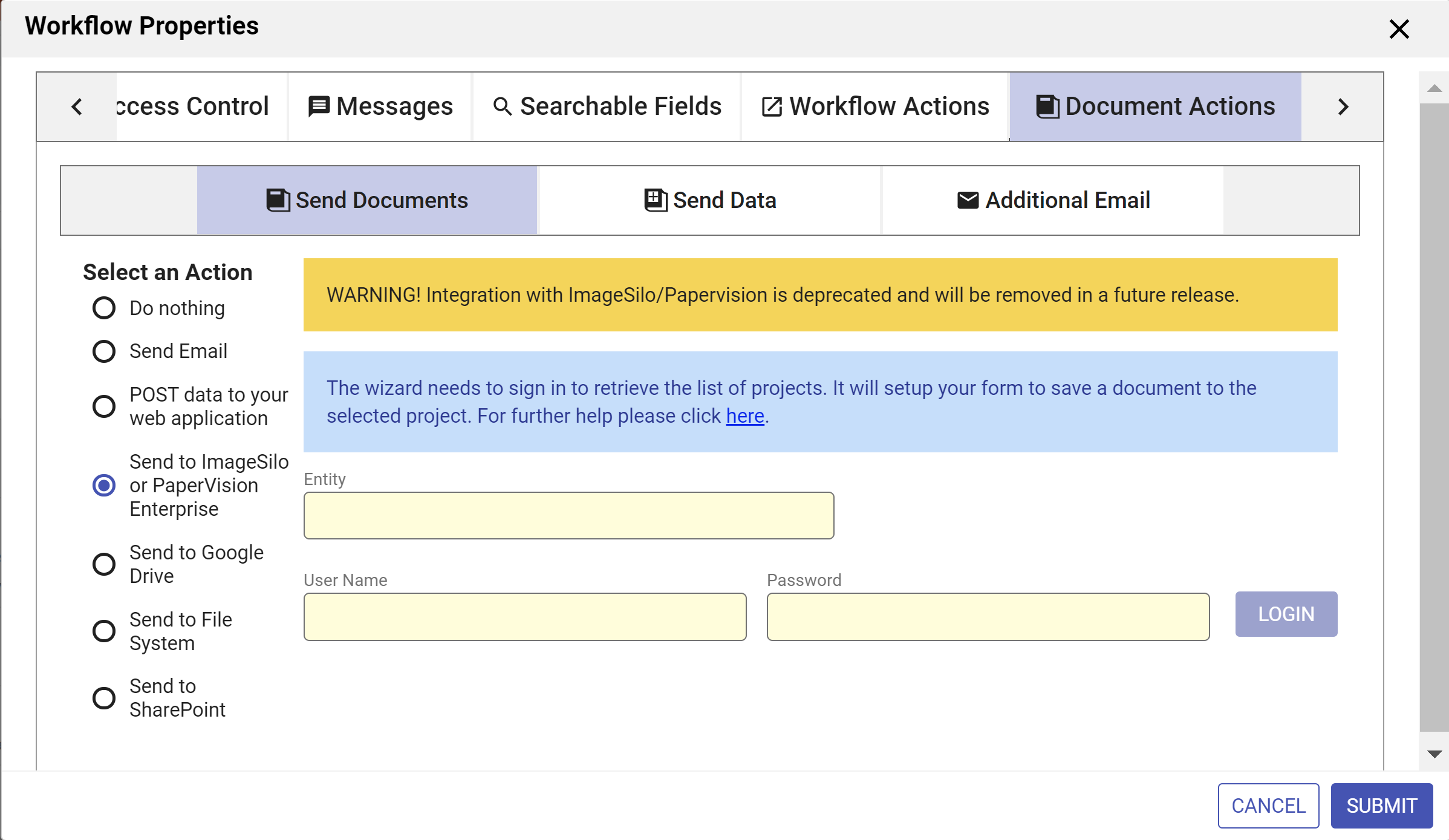 What does this mean for me?
Forms and workflows will no longer be able to be saved to ImageSilo. Alternatively, customers may use the frevvo Filesystem Connector, or a Document Action email with PDF attachment that can be manually or programmatically uploaded to ImageSilo/Papervision.
Where can I learn more?
If you are currently using ImageSilo/Papervision connector, frevvo recommends that you contact your Account Manager to discuss other integration options.
For additional questions, please contact us at support@frevvo.com or log a support case at support.frevvo.com.
Thanks,
frevvo Customer Support