As many companies begin their reopening phases, a common protocol is screening employees for COVID-19 risk factors. This form takes 5 seconds to complete and certifies employees' health before starting work.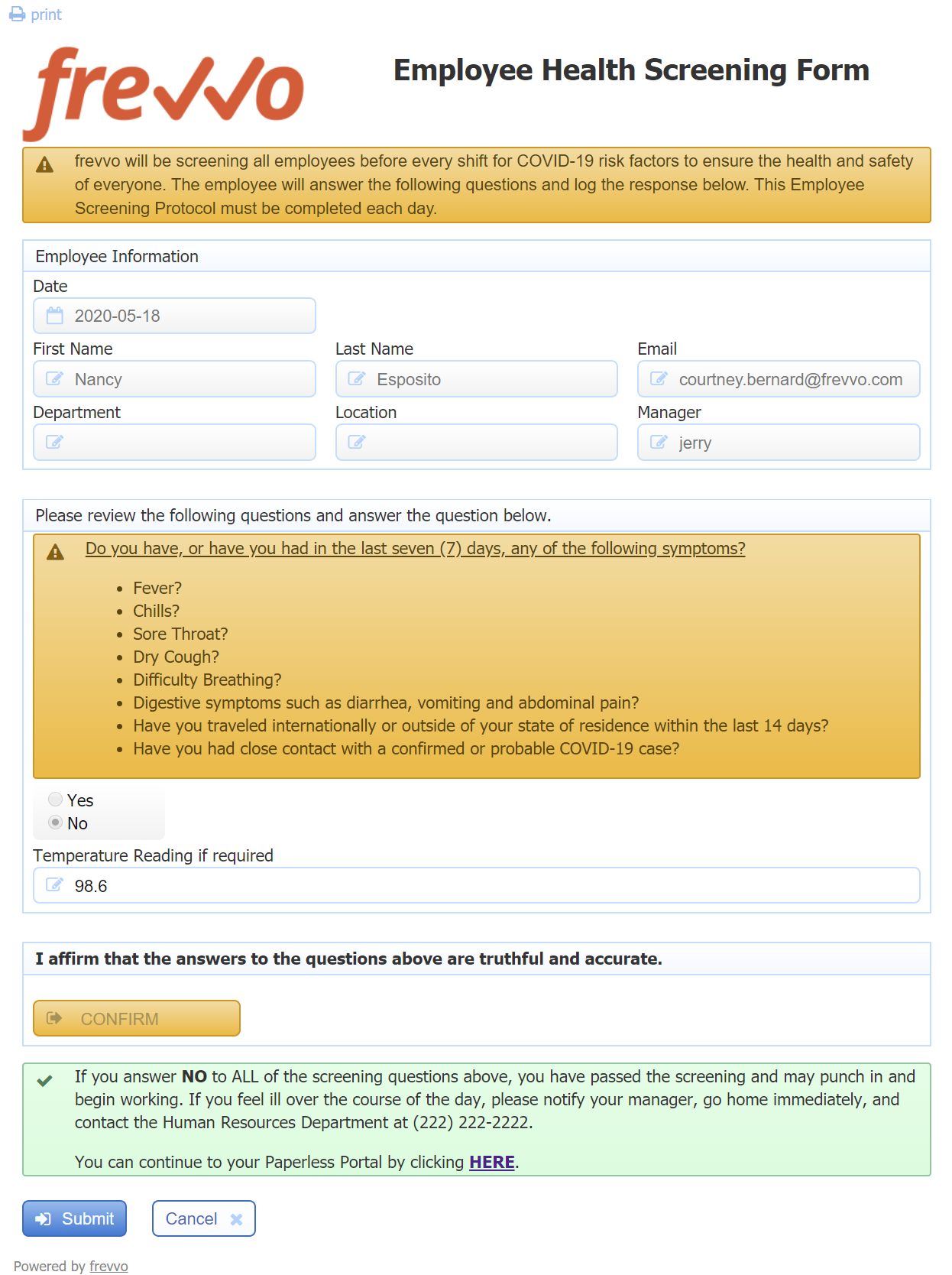 This form uses custom logic to pre-fill the employee's user information, saving the employee from having to type it in. It automatically notifies HR of any risk factors so they can take appropriate actions to ensure the employee's health and safety. The frevvo submissions repository archives completed forms, and can be used to run reports filtered by employee or health status.
One of our customers has graciously shared this form template so that other companies may use it to streamline employee health screening as they return to operations. We envision this being helpful for businesses, day care centers, medical facilities and more!
You can find additional form and workflow templates here.
We appreciate you trusting frevvo with your mission critical applications. It is our goal to always provide you with the highest quality of service possible.
Thank you,
frevvo Customer Support