Did you know that you can customize frevvo's built-in PDF snapshot to reflect your company's brand, add headers and footers, or create a tailored document that is ready to send to customers? It's easy with frevvo's form and workflow designers, and our latest v10.1 release (Cloud and On Premise) includes a brand new snapshot generator technology that helps your documents look better than ever.
Purchase Order
This purchase order makes use of custom margins and dynamic footer text to provide a professional final printed document.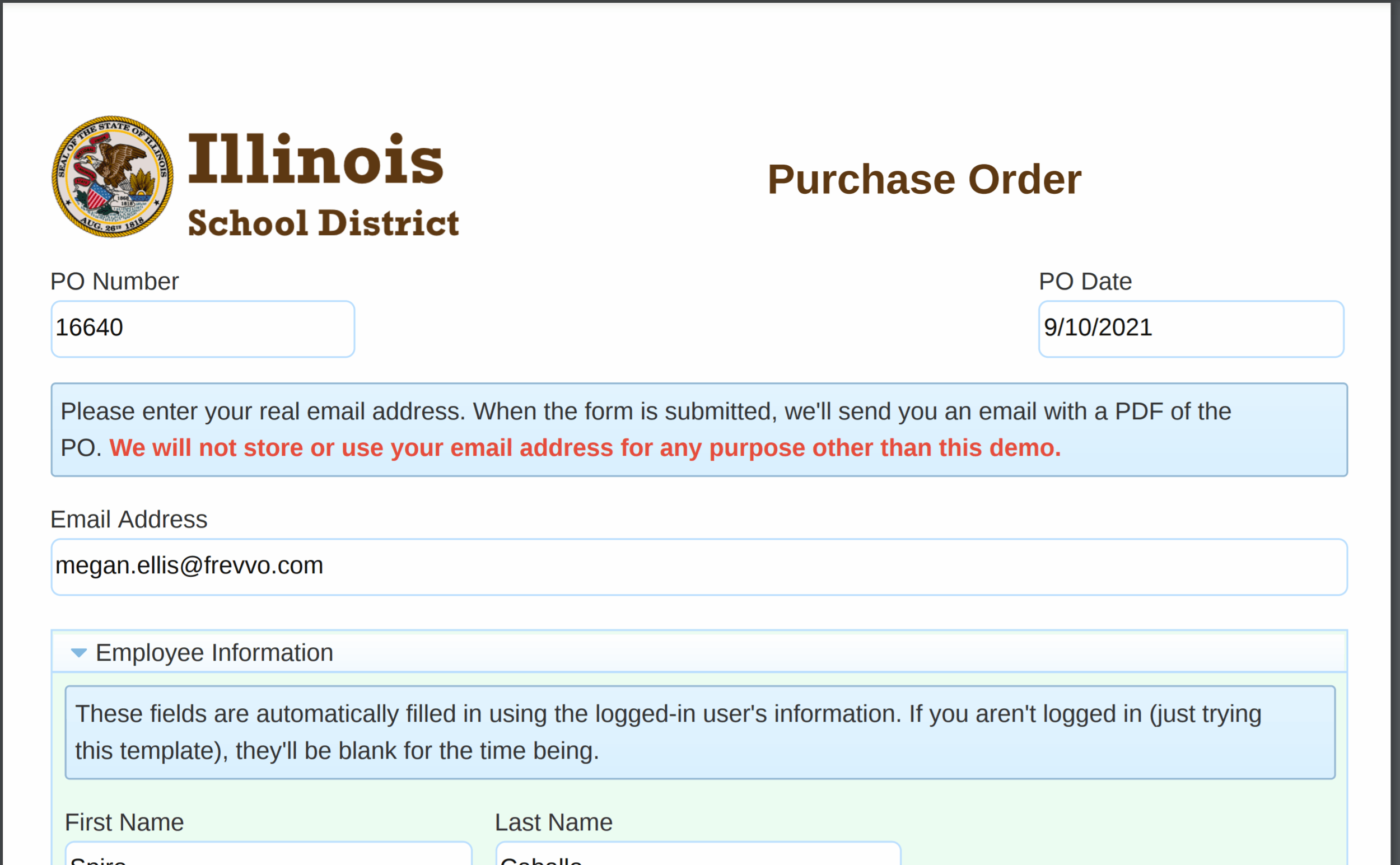 You can even use control templates to make the PDF file name dynamic, which is especially helpful for indexing documents saved using frevvo's Filesystem or Google Drive Connectors.

Services Estimate
This workflow collects information about a customer's project and provides an estimate. The final estimate emailed to the customer needs to be branded, easy to read, and present the important information in a simple format. The designer can add a Message control to the workflow, and configure it using the Rich Text Editor and templatized strings to display form controls in a simplified format. Only the Message control, logo, form title, and date are printable. The end result is a simple document the company is proud to send directly to their customers.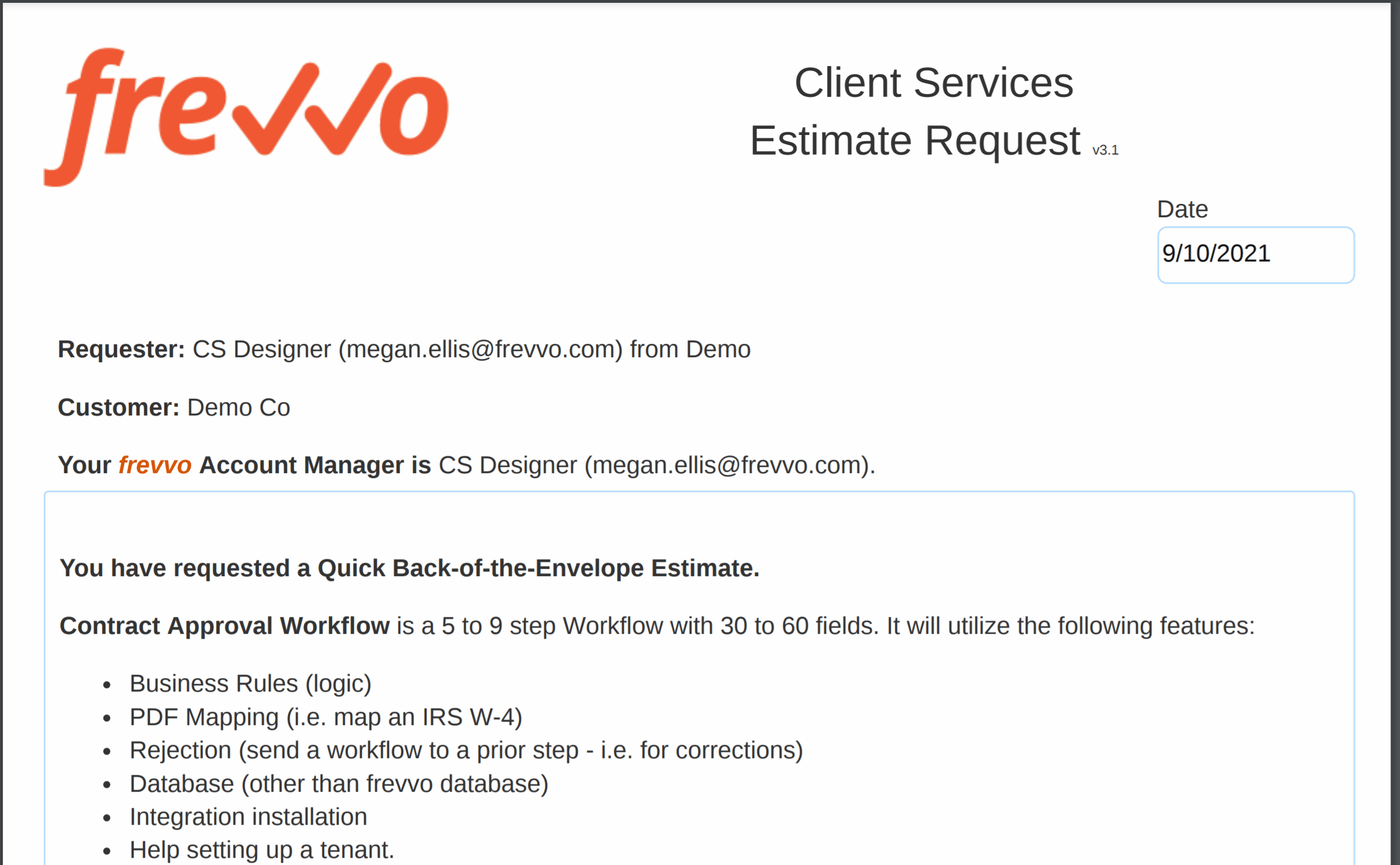 Incident Report
This incident report form collects narrative details about incidents, which may be a few lines long or several pages long. The designer can tailor the PDF Snapshot page breaks in the form control properties. This ensures that the printed version is readable and uses space efficiently.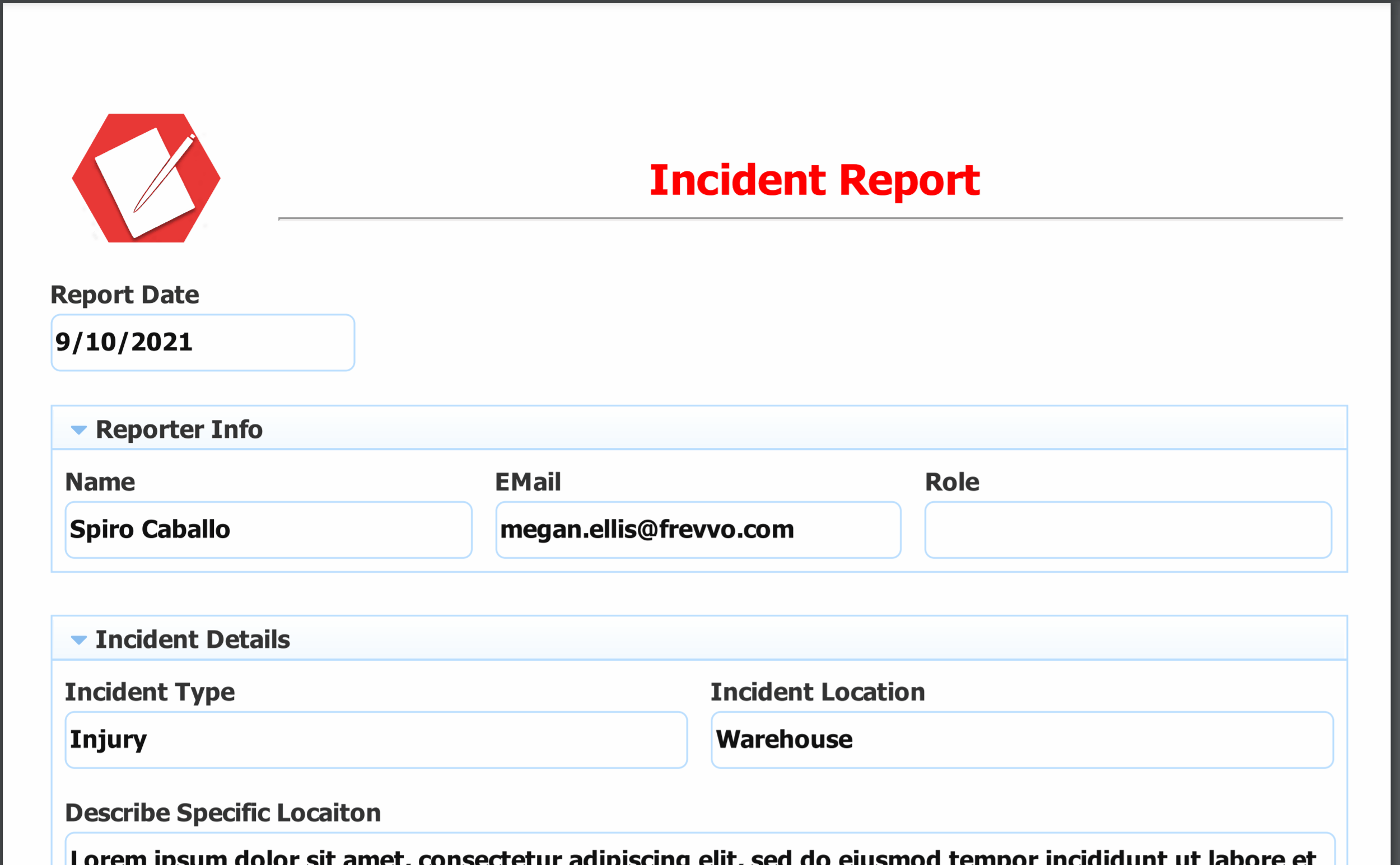 Inventory Table
This form contains a wide table with a lot of columns which can be hard to read when printed in the traditional portrait view. By customizing the font and changing the orientation to landscape, the designer can make this document much more user-friendly.

Learn More
Our Client Services team is standing by to help you customize your built-in PDF Snapshot to provide a polished document that you can store or share automatically from your form/workflow. Contact us today!
We appreciate you trusting frevvo with your mission-critical applications. It is our goal to always provide you with the highest quality of service possible.